The perfect and affordable place for family reunions, graduations, casual or formal weddings/wedding receptions, or birthday parties. Our pavilion is fully equipped with plenty of electricity for an abundance of slow cookers, a huge cook stove, microwave, and refrigerator. There won't be too many cooks in our huge kitchen.
Plenty of tables to seat your guests and lots of room for entertainment, the picnic pavilion also offers a great view of our beach and sits alongside the playground where you'll be able to keep an eye on the kids without leaving the party.
Also next to our picnic pavilion is The Bear Den, an outdoor stage where your band or DJ can set up the entertainment for an additional fee. We also offer in house karaoke service.
Rental of our pavilion includes day passes for up to 100 of your guests to use our campground amenities including the swimming beach and fishing lake.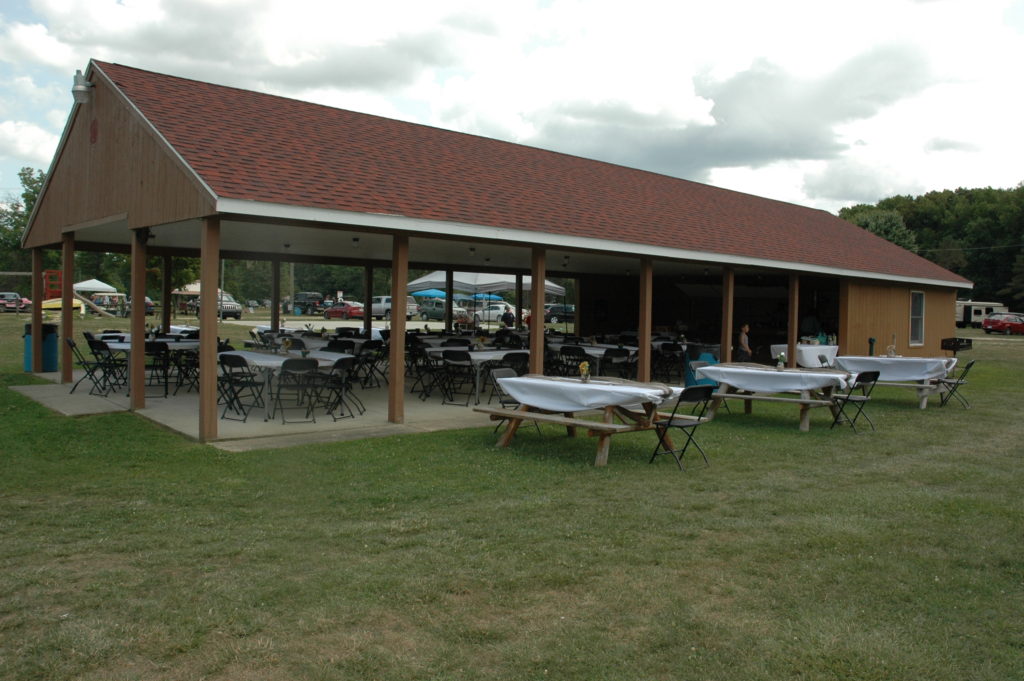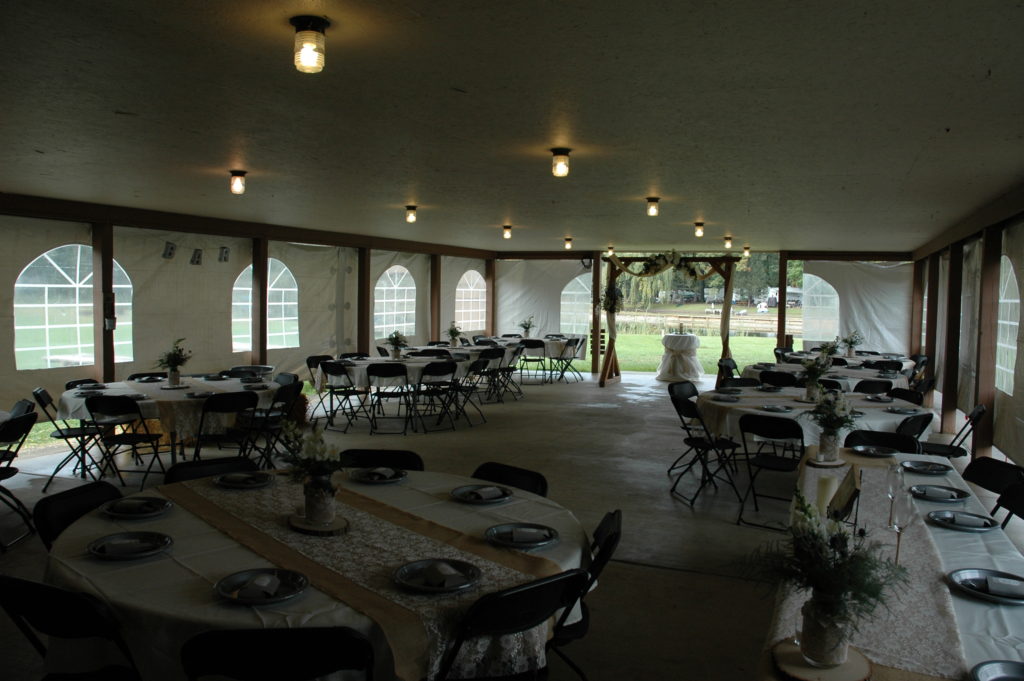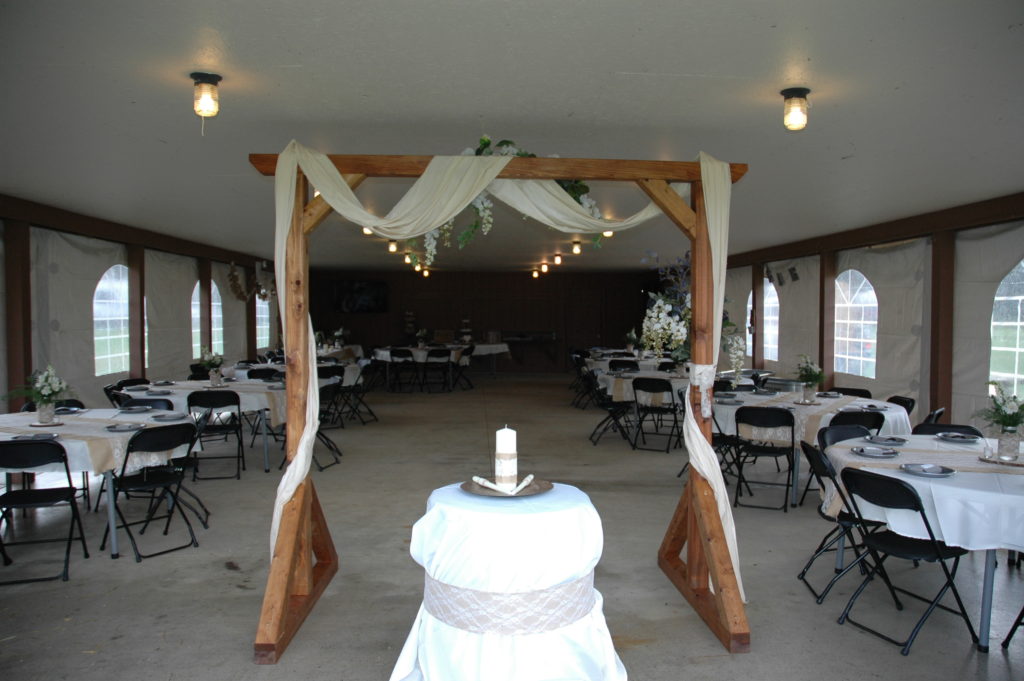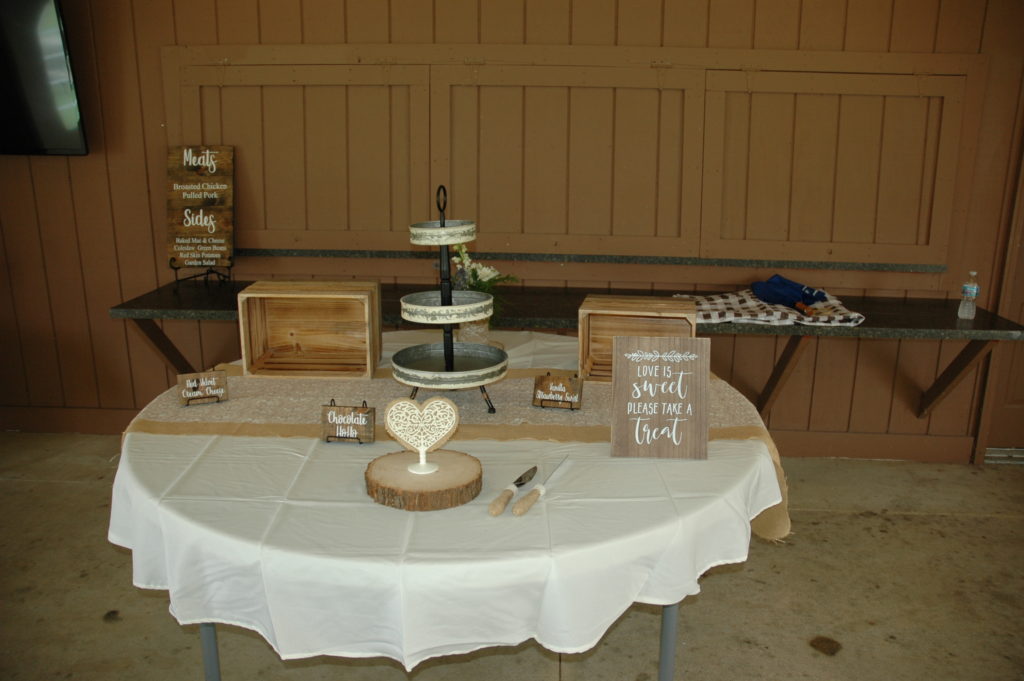 **Please note: There is NO refund for circumstances beyond our control including, but not limited to, Acts of God, Mother Nature, or power outages.